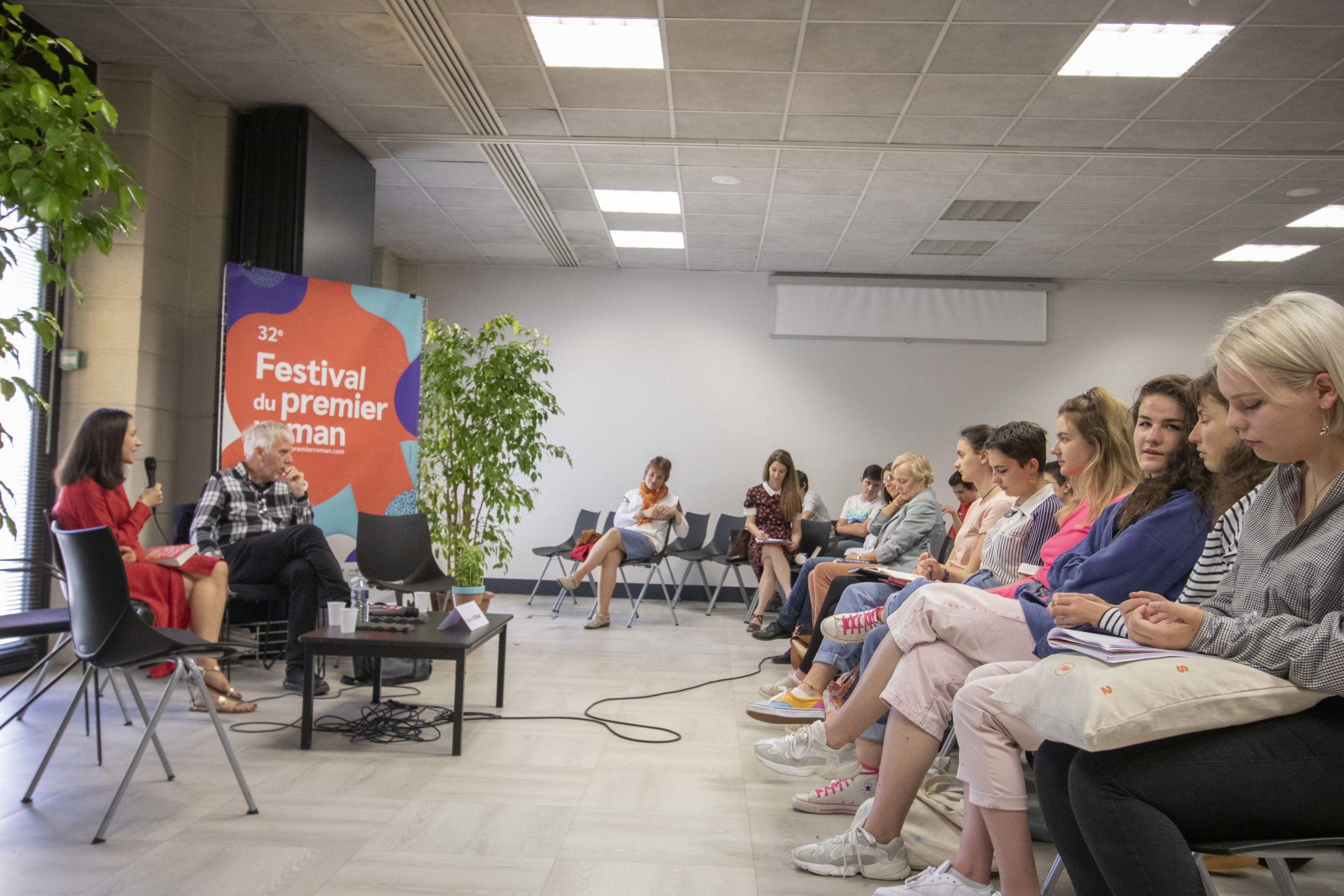 Francesca Hornak, lauréate du 32e Festival du premier roman en 2019, partage son expérience chambérienne en VO sur le site du Desmont Elliot Prize ! 
My daily life, working from home around small children, tethers me to the mile radius around my doorstep. So, when I boarded a plane for Chambéry's Festival du Premier Roman I felt like a mole blinking in the sunlight. It was years since I'd flown alone, even longer since I'd navigated a new town. I was delightfully, giddily disorientated.
The Festival du Premier Roman is special, as the name suggests, for exclusively hosting debut novelists (hence its partnership with the Desmond Elliott Prize). Also unusually, many of the visiting authors or 'laureates' (one of those words that sounds infinitely cooler in French) are actually chosen by readers. In my case, my book had been voted for by French and Nepali teenage students. This was a bizarre, daunting thought. I'd never pictured my book being read by a teenager – even less taught or read aloud in a classroom.
Still, it was hard to feel on edge in such enchanting surroundings. Chambéry has a magical air – it's a medieval town with all the irresistible nooks and cloisters that conjures up, set against a Caran d'Ache -worthy Alpine backdrop. The main cobbled street was lined with white marquees for the Festival, and copies of novels were scattered – literally – around the town, like a bookish treasure hunt. I was welcomed by an incredibly kind and enthused reading group, made up of multiple nationalities, and willingly let them sweep me through my temporary new world.
Over the next twenty-four hours I sat in front of two classes of French teenagers taking their questions – which sounds terrifying, and was to start with, but was also strangely heartening. They asked me lots of astute questions in impressive English, my favourite being 'How much money do you make?' and had even, endearingly, illustrated covers for my book. Over the two hours I went from feeling fourteen myself, to emboldened by their confidence and curiosity.
The high point, though, was an hour- long Skype call to a classroom in Nepal. I was deeply touched and frankly amazed that these children had not only read my novel (the story of a British family Christmas) but were also eager to chat about it. It was one of the most unexpectedly humbling hours of my life, craning towards the screen to try to decipher their questions first time, which ranged from in-depth enquiries about the characters in my novel to 'Miss, do you like rock music?'
During one of the windows in my schedule I went shopping, and on impulse bought a kind of Hawaiian- print kaftan/romper suit, to wear by the pool on an upcoming family holiday. I know exactly how revolting that sounds. But you'll have to trust me that it just works. More than works – it's cheering, liberating and makes me feel rather glamorous. In many ways, then, it sums up my surreal day and night at the Festival du Premier Roman, Chambéry.
Retrouvez l'article original ici.